Nokia DCT-3 net monitor activation
Requirements:
F / M-Bus data cable or infrared dongle
LogoManager (Download)
Manual:
Start LogoManager and setup the cable/IR settings in Tools / Options... menu.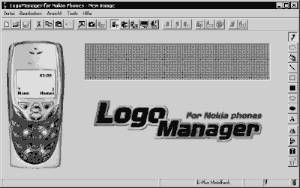 Open the menu Tools / Network monitor...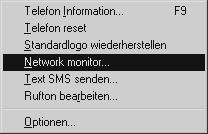 A new window will appear.
This window display all net monitor displays available in phone menu.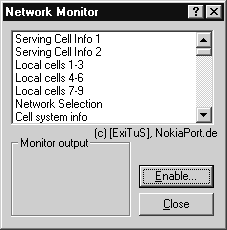 Click the button Enable to open activation window.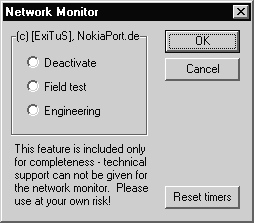 There are 2 options to acitvate the monitor mode.
Fiel test activates the R&D test displays (1-19) only. The rest of displays will be hidden!
Engineering activated full net monitor mode with alle available displays!
Deactivate will remove the activated net monitor from phone menu!